Monday, June 29th, 2020 at 8:02 am
#8694

Don Grillo
Keymaster
The first solo of the day was Andy C. The long awaited solo finally came and it was a thing of beauty.  A picture says a thousand words so, I'll let these pictures tell the story;
Andy C. with CFI-G Steve S.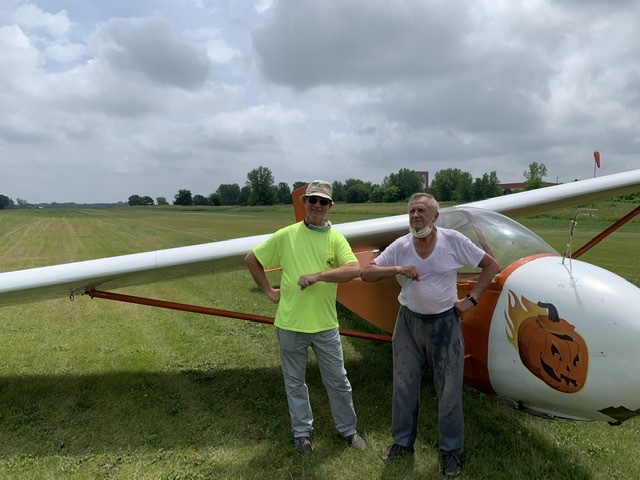 That must have been some really cold water…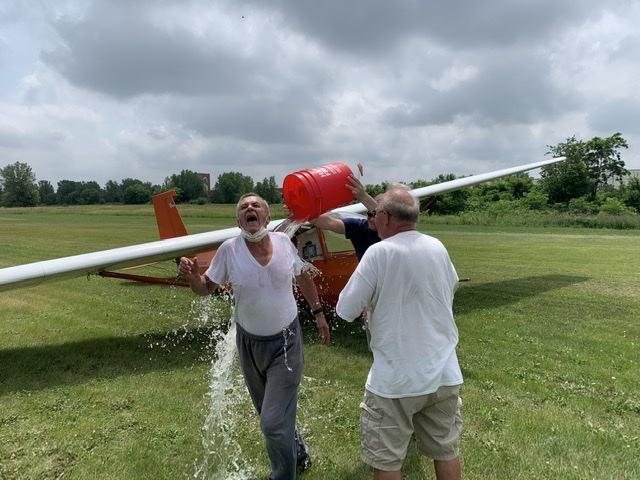 The second solo for the day was 14 year old Philip Nowik. Here he is getting soaked by his friend Paul with CFI-G and towpilot Mark M. giving his approval. Congratulations Philip!!!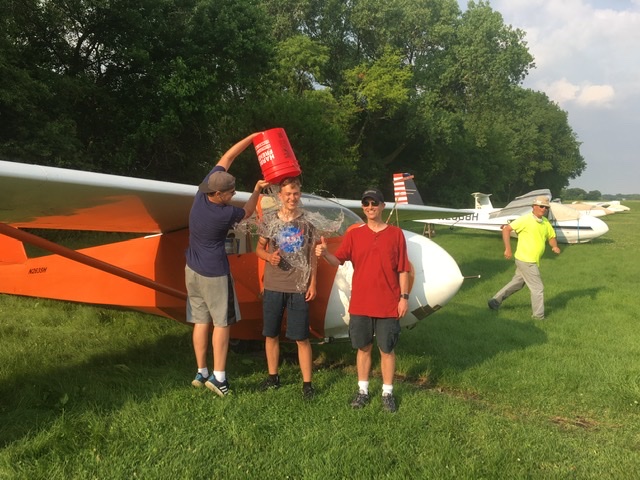 Our third solo of the day was by new member Austen who just joined the club the day before.  He had been flying with Steve S. on a number of occasions prior. Austen is an ATP and is going for his ad on rating. CFI-G Steve S. and towpilot Mark M. congratulate him on his first glider solo flight.