Monday, June 22nd, 2020 at 8:29 am
#8653

Don Grillo
Keymaster
It's official!!! Erik Schnaubelt has been awarded his SSA Silver Badge.  As you may recall, last week, Erik flew the club PW-5 the required distance of  a 50km leg, gained more than 3281 feet in altitude from a low point and conducted a flight of over 5 hours.
Over the weekend, Frank Smith soloed and earned his SSA A Badge.  Lawrence Nicolae earned his SSA B Badge and John Scott earned his SSA A and B badges. Their names will appear in the SSA magazine in the coming months.
Congratulations to all these fine soaring pilots.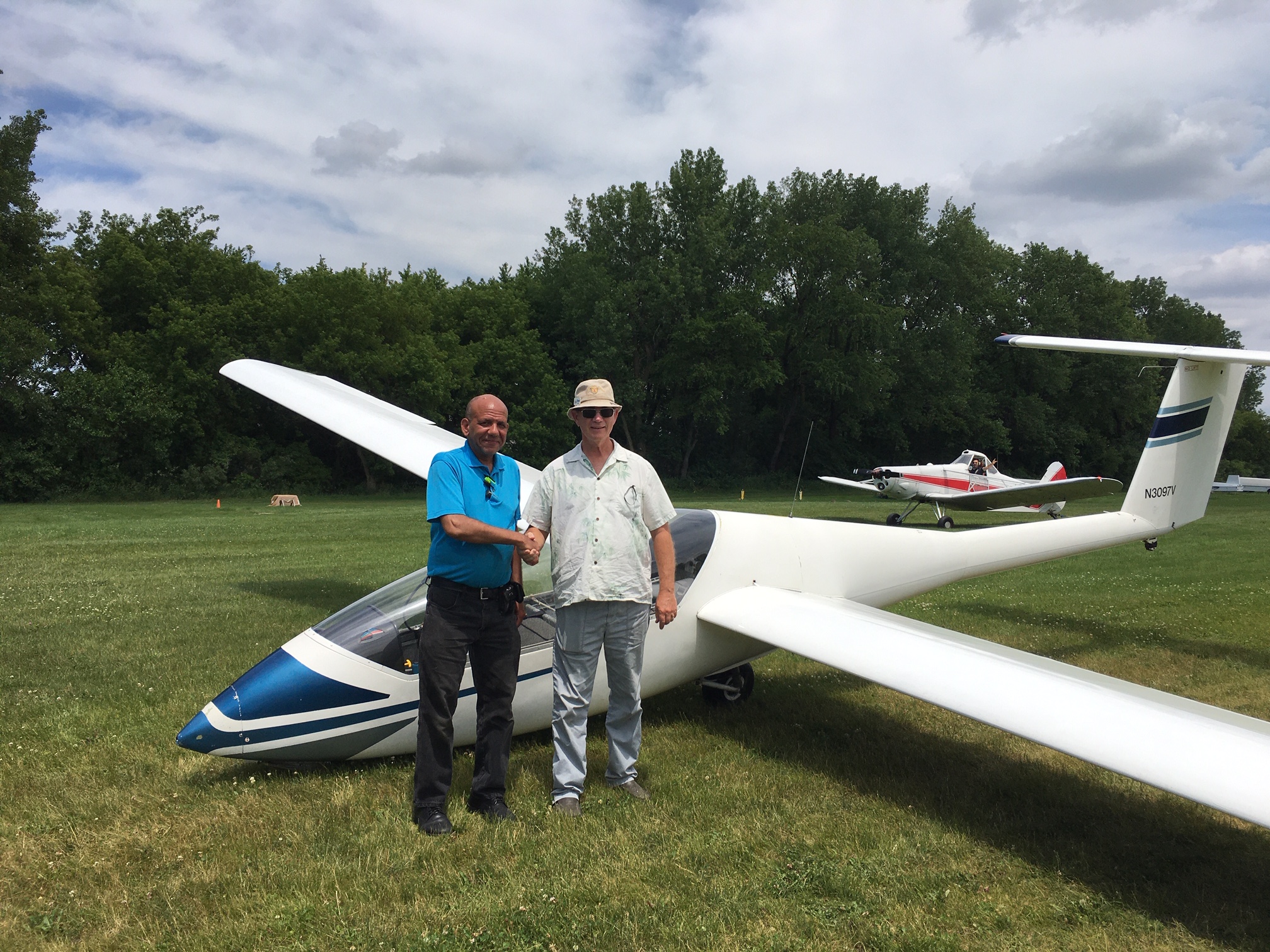 CFI-G Steve Snyder congratulates Frank Smith on his solo flight with towpilot Aaron Scicluna in the background.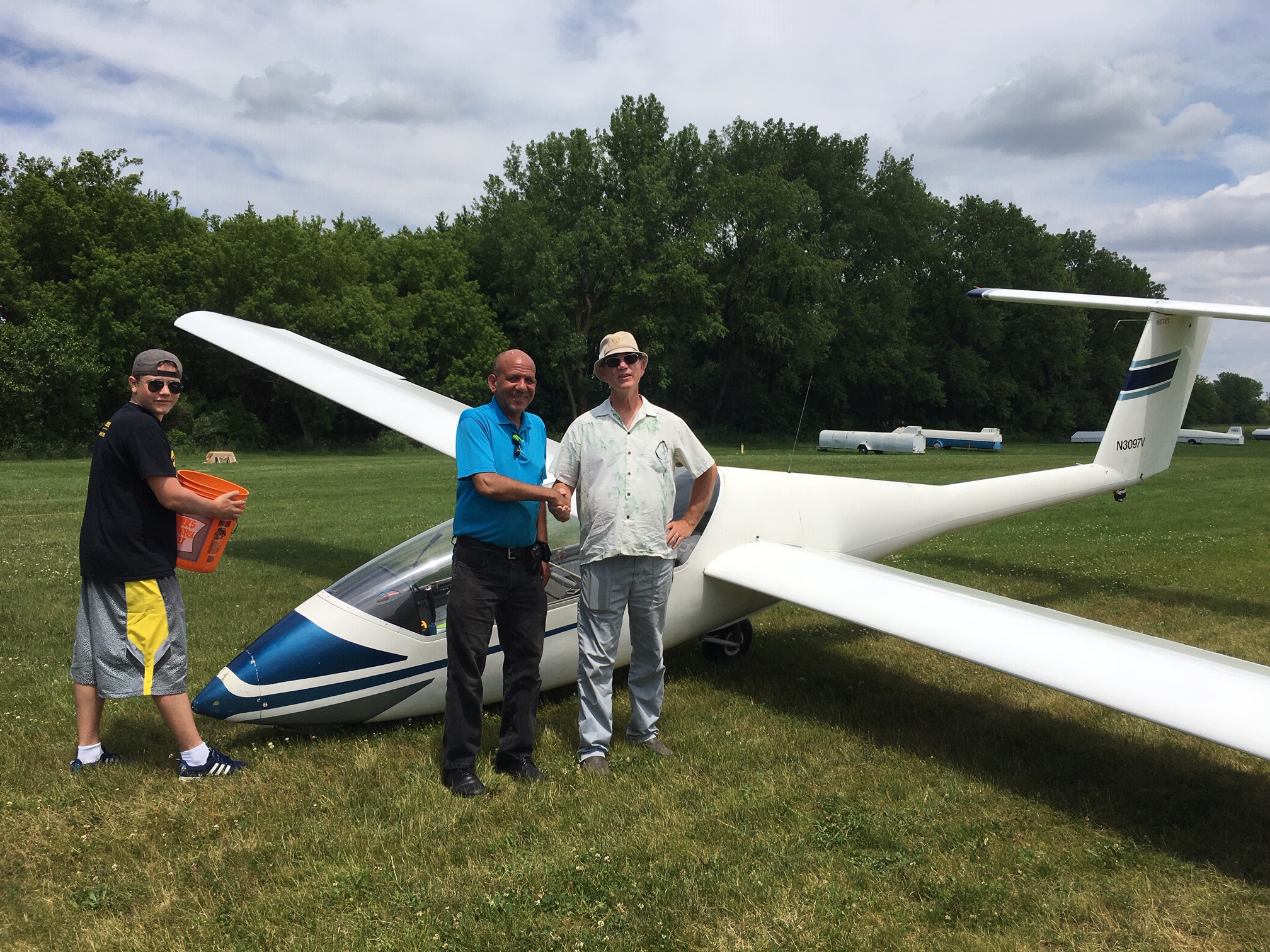 It was shortly followed by the traditional soaking.